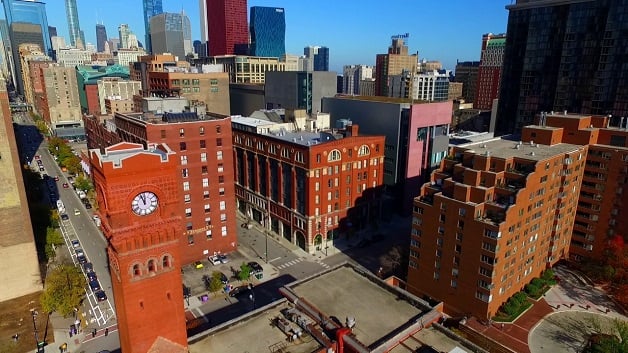 731 S. Plymouth Ct., a 19th Century building in the Printer's Row neighborhood, was Columbia College's first student housing, but is now being converted to multifamily.
Originally published on 7/23/2018 by Globest.com
CHICAGO—The downtown area has filled up with thousands of student housing units, but the extraordinary demand for multifamily housing has added another factor to local universities' real estate calculations. Columbia College, for example, has just sold its landmark 731 S. Plymouth Ct. building to 3L Real Estate, a developer of vintage residential properties. Cook County records show the new owner took out a $21 million mortgage on the property.
3L Real Estate plans to lease the seven-story, brick and stone building back to the school, which has used it for student housing since the early '90s, for one year to house roughly 350 students. Afterwards the developer will convert its units into a collection of one-, two-, and three-bedroom apartments.
Read the full story here.